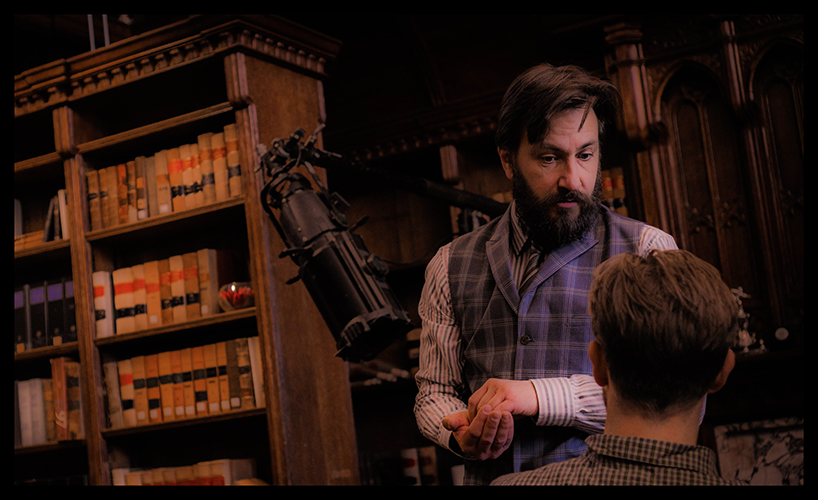 I spend the other half of my time as an actor and voice artist. You can access my Spotlight page HERE

And here's my current showreel. It's pretty damn sweary, you have been warned - no complaints letters please.

Or you can listen to my current voice reel here:

0:00 - Radio Announcement, natural.
0:16 - Magazine show sign off, hard sell, natural.
0:42 - Chelsea-ite, character.
0:59 - Travel Advert, soft, natural
1:33 - Wilde witticism, character.
1:54 - Instructional narration, natural.
2:18 - Camp eccentric, character.
2:55 - Aspirational property promo, natural.

Previous work examples - VOICEOVER

Skalpel Steak Knife Promo
Shot by Tal Silverman, produced by Fitz & Hutch
Extract from "Behind The Scenes"
Phillip Fankhauser & Margie Evans Unplugged DVD
©Black Palm Music
Parliament House Promo
©Ambanja TV and Telford Homes
Previous work examples - FILM

Monsters Don't Sleep
Written & directed by Yehia Nasr
The Practitioner
Written & directed by Adam Nelki
WARNING - VERY SWEARY
Love Of Mine, Love Divine
Written and directed by Aya Stoltenberg
Here's a rogues' gallery of previous indiscretions should you wish to peruse.  Click on the thumbnails to expand the images:
Photography Credits:
Headshots by Tal Silverman
"Waiting For Godot", "The Nativity Play Goes Wrong" and "Look Back In Anger" stills by Ian Legge
"The Dumb Waiter" stills by Russell Pearn